The Phoenix Nest
The new and improved Phoenix Nest
Fayelien suggested that the Nest should be updated to a more usable room for events & games.
It is now implemented and is a working game room.
This is not a complete screen shot of the room, the graphics is more up to date.
A new picture of the new Phoenix Nest will be updated soon.

2009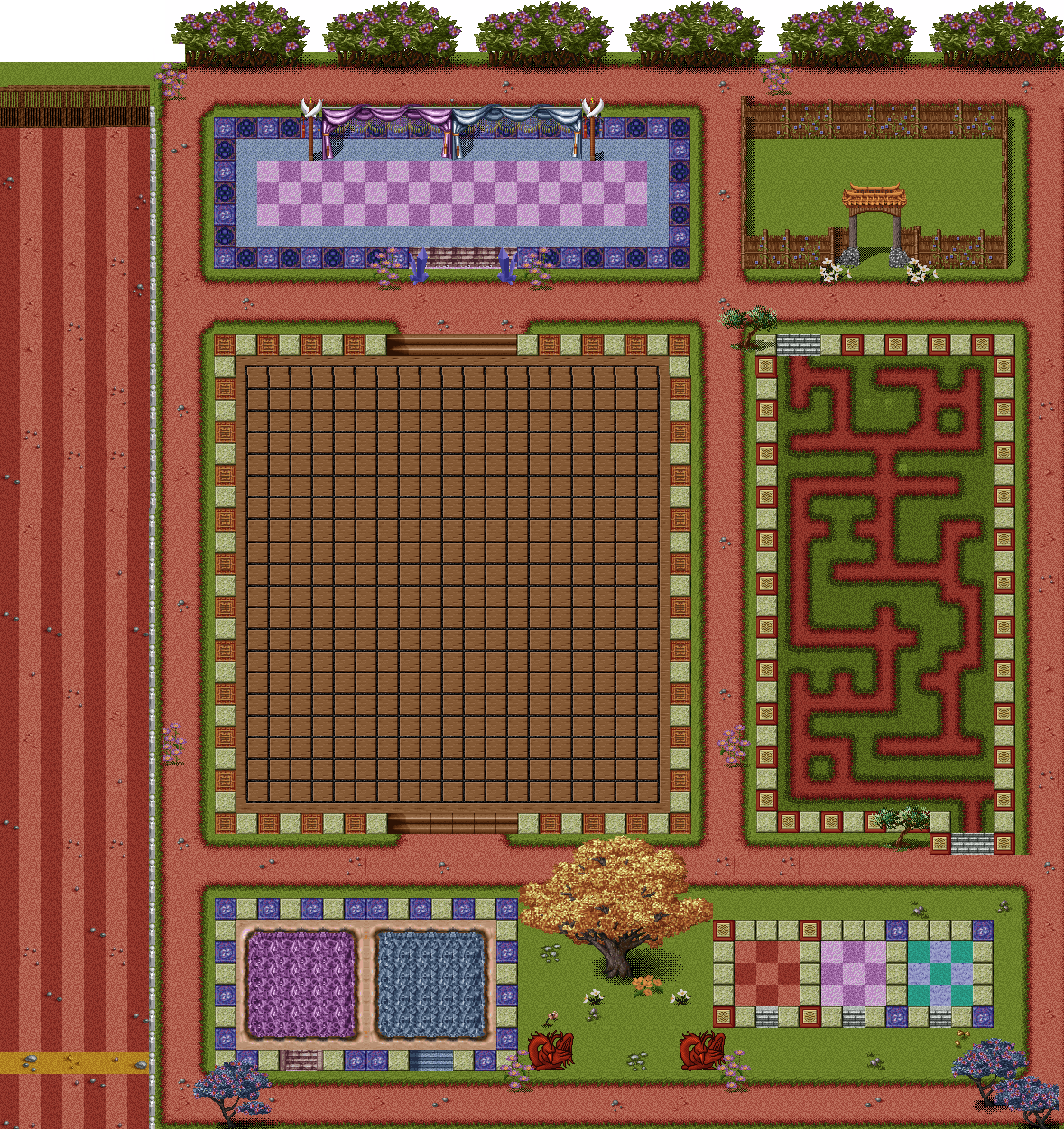 Description: Enter the room to the right hand side.
Bottom left is the dodge ball arena and to the right of it is the Tic Tac Toe boards.
All the way on the right hand side is the Race track. (Now switched to the left hand side)
Middle left is the original Go'h board size of the original Phoenix Nest.
To the right of that is a custom maze, created for drunken maze games.
Top left corner is our very own stage! Used for any event you can think of.
To the right is the Horse stables.